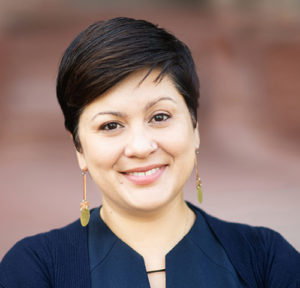 Liliana Rodríguez, MS, PhD
Vice President and Senior Consultant
Dr. Rodríguez, who serves as Vice President and Senior Consultant, joined K&A after 20 years in higher education, during which she became both a respected leader and a strong advocate for students. Her unique insight into institutions and students stems from the breadth of her professional experiences; over the course of her career, she has served as a mental health counselor, admission counselor, administrator, and professor, working with emerging adults in a variety of college settings. At K&A, she integrates consulting and executive search projects and functions, manages the executive search practice, and is a member of the Leadership Team. 

A strong focus of Lili's experience has been core justice, equity, diversity, and inclusion work. She has facilitated leadership sessions, trainings, and external reviews for a variety of schools and non-profit organizations, published more than 10 articles, and received professional honors from NASPA and the institutions where she worked. As the former Vice President of Campus Life and Inclusive Excellence at the University of Denver, Lili oversaw more than 140 staff in 20 departments, including academic advising, disability services, residential life, healthcare, and multicultural life. Prior to that, she served as Associate Dean of Diversity, Inclusion, and Community Development at Swarthmore College and Director of the Davis Cultural Center, as well as Director of Diversity Recruitment, for Williams College.

Lili earned her Bachelor of Arts in psychology with honors from Williams College and both her MS in clinical psychology and PhD in psychology from the University of Massachusetts at Amherst. She and her family live in Vermont and enjoy exploring the outdoors or cozying up indoors with a good book or video game.
Diversity, Equity, and Inclusion
Health, Counseling, and Well-being
Student Affairs