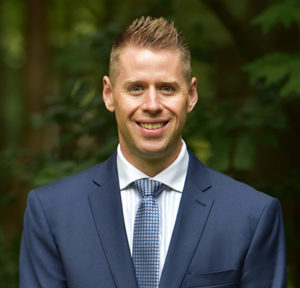 Mark Patishnock, MA, PhD
Senior Consultant
Dr. Patishnock (puh·tish·nok) is a licensed psychologist who has deep experience in campus mental health care and strategy with a particular focus on integration, demand management, prevention, and holistic wellness. He currently serves as Senior Advisor on Strategic Planning at Michigan State University, where he was recently the Inaugural Director of Counseling and Psychiatric Services. In that role, he successfully integrated the previous counseling center with the psychiatric services unit. Earlier, he served as the Inaugural Director of Student Counseling and Psychological Services at Augusta University in Georgia where he integrated mental health services following the merger of Augusta State University and Georgia Health Sciences University. He also worked as a Staff Psychologist and QPR Suicide Prevention Coordinator at the Counseling Center at Virginia Tech, where he served on the Task Force for Health and Wellness Integration.

Mark held adjunct faculty roles at Wake Forest University and Augusta University, has experience lobbying for mental health legislation and funding at both the state and federal level, and has held public service roles advocating for the care and needs of those with Tourette Syndrome. His experience includes: assessment, and planning; accreditation reviews (e.g., IACS, LCME, APA); re-envisioning organizational, leadership and reporting structures; re-engineering clinical and operational processes to enhance access, reduce wait-times and promote coordinated care; creating new and enhanced services to meet the needs of all students, especially marginalized groups; establishing satellite and embedded locations; collaborative MOUs; engaging student organizations; mediating conflict; promoting diversity, equity, inclusion, and transparency within teams; and facilitating cultural change.

Mark holds a PhD in Counseling Psychology and BS in Psychology from Penn State, and a MA in Community Counseling from Wake Forest University. He currently is a member of the Association of University and College Counseling Center Directors. In 2017, he was honored with the Alumni Achievement Award by the President of Penn State. Mark trained at the Counseling Center at the University of Illinois at Urbana-Champaign and at Counseling and Psychological Services and the Career Center at the Pennsylvania State University. While at Penn State, he co-led the daily operations of the training clinic for the department of Counseling Psychology, Counselor Education, and School Psychology. He resides in East Lansing, Michigan with his wife, daughter and their King Charles Cavalier Spaniel, Lulu. In his spare time, he enjoys collecting antique baseball equipment from the late 1800s to the 1920s.
Diversity, Equity, and Inclusion

Health, Counseling, and Wellbeing

Health & Counseling Service Integration